We are very proud of our alumni and their noteworthy accomplishments. While some Fuller Center alumni have earned distinction, most have achieved success by getting an education, raising a family, serving their country, pursuing a career, or supporting their local community right here in Palm Beach County.
ALUMNI PROJECT
We want to hear from our alumni. If you are interested in being featured on our website, we would love to hear your story!
Contact us at info@fullercenterfl.org or at 561.391.7274, ext.130 to get started!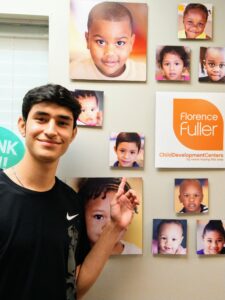 Felipe Gutierez, 15, attended the Fuller Center (formerly Florence Fuller Child Development Center) as an infant through VPK. Now in his sophomore year at Atlantic Community High School, Gutierez, a Delray Beach resident, is returning to the Fuller Center as a teen leader and has been recruiting other teens from his school for Teen Leadership Program.

"As a kid, I loved the atmosphere at Fuller Center as well as the staff and counselors. They had a really good connection with all of the students and the field trips were amazing," said Felipe Gutierez. "I always had a connection with the Fuller Center, and I am confident that the Fuller Center will give me opportunities I need for later in life".

At Atlantic High School, Gutierez plays volleyball and basketball and was in the Key Club. Once Teen Leadership Program begins, Gutierez will create and implement a sports program for the kids and teach the children something new each week.

The Teen Leadership Program is looking for interested participants to enroll. Fuller Center will provide teens (16-22) with access to a positive, caring relationship with a non-parental adult mentor or coach. Palm Beach County Youth Services Department provided the grant for this program with the goal of providing teens with the leadership skills and work experience they need to be successful, self-sustaining, productive members of the community.

In the program, teens will build relationships with people of varied backgrounds and experiences. Teen leaders will have a contract and depending on attendance, commitment, follow-through and level of responsibility, the teen will be paid a (small) monthly stipend. An adult mentor or coach will supervise each participant and each teen will develop and create a project.

To learn more about the Teen Leadership Program ⇒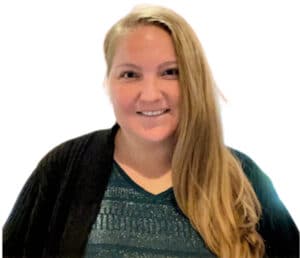 Christina Irving attended the Fuller Center (formerly Florence Fuller Child Development Centers) as an infant until she graduated PreK in 1996. Her older brother also attended and graduated. "My parents had no friends or family nearby to help them with childcare when they moved from New York to Florida. Thankfully FFCDC was there to care for my brother and I while my parents both worked."
After graduating from the center Christina and her family wanted to show their appreciation and find a way to give back to the center. What began with baskets at Thanksgiving and Christmas stockings and gifts for the children and their teachers quickly became a yearly family tradition. Christina said, "My favorite part was writing all the names of the kids on the stockings and stuffing them with much needed necessities and of course toys"!
Christina has kept in touch with several of the kids from FFCDC over the years. "I will never forget the friends and staff I met and continued relationships with. I will never forget our bus driver, Larry, who unfortunately passed away". In 2021 she met with her best friend from the center, Chelsea, after over 20 years of not seeing each other. "We were the best of friends and it's all thanks to the Fuller Center for giving me a forever friend".
Christina graduated with her bachelor's degree in Multimedia Studies at Florida Atlantic University in 2013. It's may not be a coincidence that Christina's career path has landed her jobs in the nonprofit sector, including the Lupus Foundation of America and the American Cancer Society. Christina currently works for the Boca West Children's Foundation, one of the Fuller Center's staunches supporters and community collaborators. "I am so happy to be part of the Boca West Children's Foundation who gives back to the Fuller Center. My life has sort of come full circle".
"I will never forget what the Fuller Center did for my family."